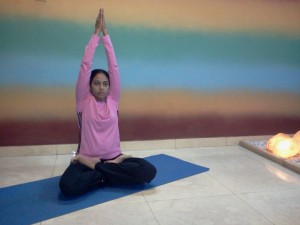 Contraindication:
Hunch back, stiff shoulder, knee or elbow joint.
Technique:
Sit in padmasana / Ardha padmasana
Join plams at heart and gradually raise above the head using shoulder and elbow movement.
Benefits:
Due to thoracic expansion problems such as asthma, breathlessness can be kept at check.
Corrective posture for adolescent girls and women for firming breast muscles.